Grand Chapiteau Seating Chart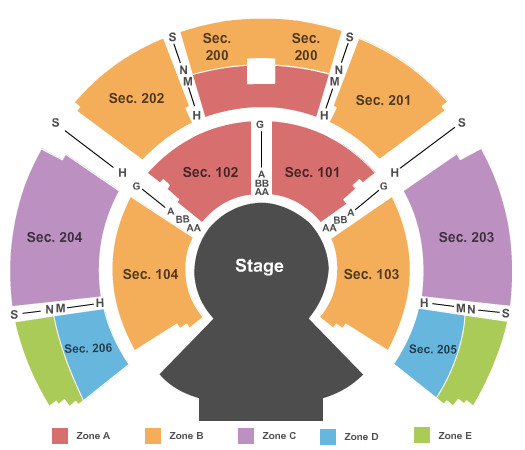 The Grand Chapiteau has a large stage with two seating rows. The lower row is divided into four sections, while the upper row is divided into seven sections. If you have a preference for seating, be sure to request the section when you click the buy tickets button for your chosen event.
NOTE: Seating configuration may be subject to change depending on the type of event. Please check the seating map displayed for the event when selecting your tickets.
Secure your desired seats today by purchasing your tickets now. Visit the Grand Chapiteau schedule to view all upcoming events.
To view our ticket & refund policy please visit the ticket information page.